Erin Eydt – Osteopath
Erin's approach to treatment includes structural techniques for the musculoskeletal and gastrointestinal systems, as well as other gentler approaches to address dysfunction, tension and pain. She is passionate about the whole-body lens that osteopathy employs in identifying and treating the underlying cause of any problem. She enjoys working with people of all ages to find the most effective path to health and well-being.
Erin previously studied Biomedical Science and built on this foundation in her osteopathic training, graduating with a Master in Osteopathy in 2013. Being able to support the body's innate mechanisms of healing and restoration through non-invasive techniques particularly attracted Erin to osteopathy. Outside of practice, she values spending time with family and friends, and loves tramping and swimming in the beautiful landscapes around Aotearoa New Zealand.
Richard Clarke – Osteopath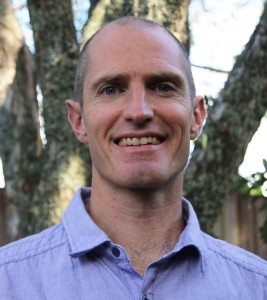 Richard treats using a variety of osteopathic methods including structural techniques and the biodynamic cranial approach. He values the holistic nature of osteopathy, with its aim to restore balance and harmony throughout all stages of life, and he aims to empower patients by giving them knowledge about their body and complaint, and providing personalised exercise rehabilitation and prevention advice.
Richard was drawn to the healing modality of osteopathy due to its balance between both scientific and artistic elements, and with a wish to be able to benefit people in a holistic and non-invasive way, he graduated with a Master of Osteopathy in 2010. Family time with his partner and two children is important to Richard, and he leads an active healthy lifestyle with yoga and surfing.
Anneke Barrington – Osteopath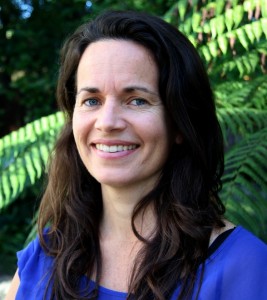 Anneke treats primarily using cranial and other gentle techniques, with a focus on allowing the body to effectively unwind restrictions, tension and pain. Having trained in biodynamic cranial osteopathy at a postgraduate level, Anneke values the subtlety and depth of this treatment approach, which enables the patient's body to restore a state of inherent health. She enjoys working with different age groups and conditions, and aims to increase people's quality of life by approaching the whole body and person in a nurturing and gentle therapeutic manner.
Anneke has a prior Bachelors degree in Communication Studies, and she graduated with a Master of Osteopathy degree in 2014. Family time is invaluable to Anneke, and her osteopathic practice fits around mothering her and her partner's two children. Anneke loves practising yoga and enjoys sharing this experience with her patients in the form of strengthening exercises or stretches that can help their presenting complaints.