Richard Clarke – Osteopath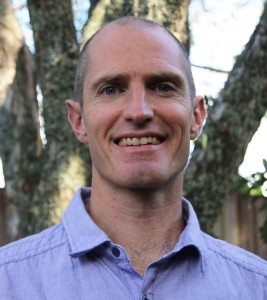 Richard values the holistic approach of osteopathy, with its aim to restore balance and harmony throughout all stages of life. In his daily practice as an osteopath, Richard treats a range of injuries and ailments, and uses a variety of structural and functional techniques, adapting treatments to suit the individual person and what they need at that particular time. He aims to empower patients by giving them knowledge about their body and complaint, and providing personalised exercise rehabilitation and prevention advice.
After studying information technology, travelling extensively, and working various jobs including as a cycle courier and computer programmer, Richard decided on a career in osteopathy. Drawn to the healing modality of osteopathy due to its balance between both scientific and artistic elements, with a wish to be able to benefit people in a holistic and non-invasive way, Richard studied intensively to complete the five year master of osteopathy in Auckland.
After graduating in 2010, Richard worked for several years in a busy West Auckland osteopathic clinic, treating individuals of different ages and diverse backgrounds, before establishing Harmony Osteopaths. Family time with his partner and two children is important to Richard, and he leads an active healthy lifestyle with cycling and yoga, and occasionally time for surfing, rock climbing and his interest in writing and performing music.
Anneke Barrington – Osteopath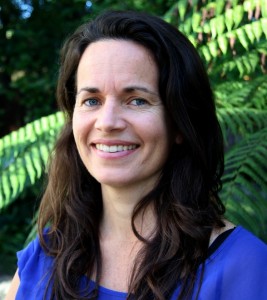 Anneke enjoys working with different age groups and conditions, and aims to increase people's quality of life by approaching the whole body and person in a nurturing and gentle therapeutic manner. She treats primarily using cranial and other gentle techniques, with a focus on allowing the body to effectively unwind restrictions, tension and pain. Having trained in biodynamic cranial osteopathy at a postgraduate level, Anneke values the subtlety and depth of this treatment approach, which enables the patient's body to restore a state of inherent health.
As well as a Masters in Osteopathy, Anneke also has a Bachelors degree in Communication Studies. After travelling and living overseas, Anneke worked for a decade in television production as a production manager and writer/director. Seeking a change of career to a profession that could directly help people in their daily lives, Anneke chose osteopathy after experiencing the benefits of osteopathic treatment for her own physical and emotional well-being.
Family time is invaluable to Anneke, and her osteopathic practice fits around mothering her and her partner's two children. She stays fit with regular walking, swimming at local west Auckland beaches and yoga practice. Anneke enjoys sharing her yoga experience with her patients in the form of strengthening exercises or stretches that can help their presenting complaints.